Last Minute to Bad Füssing
To the Ortner's on the spur of the moment
Sometimes, being spontaneous is the best way to go. Simply book a time-out with wellness and health-promoting baths in Bad Füssing and leave everyday life behind you.
In the Ortner's Resort, the largest hotel-owned thermal spa in the Lower Bavarian Rottal Valley and a wonderful pampered feeling await you. 
We are looking forward to welcoming to Bad Füssing very soon and would like to introduce you to our special offers for spontaneous guests. 
Bad Füssing last minute
Our offer for spontaneous travellers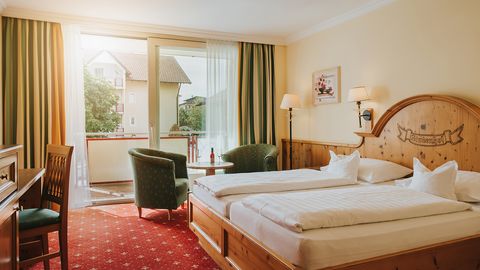 Wappen double room
Room size: 24 m2
06.12.2023 - 08.12.2023
(2 nights)
€ 700,-2 Guests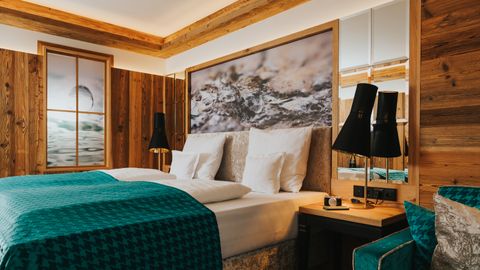 Roederer double room in the Wappen house including Ortner's gourmet half-board
Room size: 35 m2
06.12.2023 - 08.12.2023
(2 nights)
€ 1.028,-2 Guests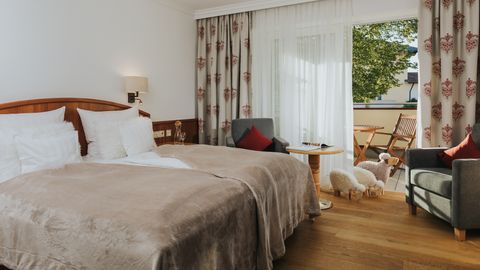 Therme Cuddle rooms
Room size: 23 m2
06.12.2023 - 07.12.2023
(1 night)
€ 306,-2 Guests
10.12.2023 - 12.12.2023
(2 nights)
€ 612,-2 Guests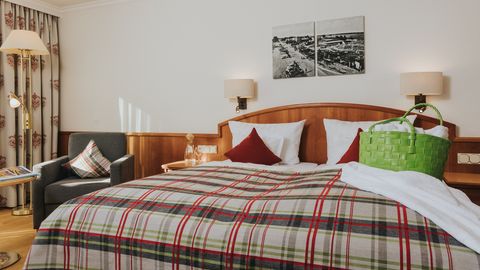 Therme double room east
Room size: 27 m2
06.12.2023 - 08.12.2023
(2 nights)
€ 652,-2 Guests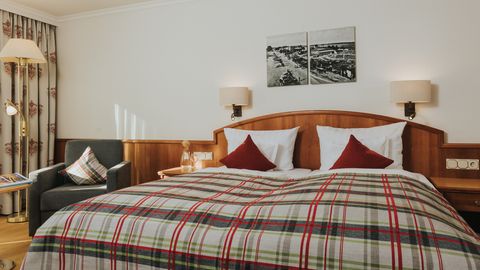 Therme double room south
Room size: 27 m2
06.12.2023 - 08.12.2023
(2 nights)
€ 700,-2 Guests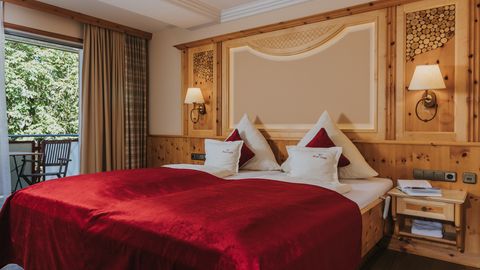 Bio-Linde double room
Room size: 32 m2
06.12.2023 - 08.12.2023
(2 nights)
€ 792,-2 Guests
Villa Sophia double room
Room size: 27 m2
06.12.2023 - 08.12.2023
(2 nights)
€ 792,-2 Guests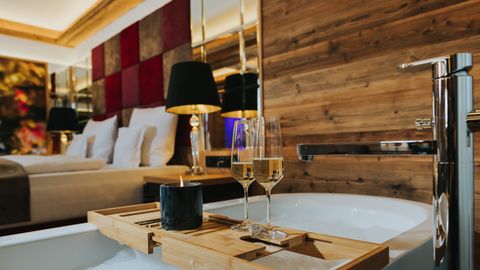 Roederer junior suite in the Wappen house including Ortner's gourmet half-board
Room size: 45 m2
06.12.2023 - 08.12.2023
(2 nights)
€ 1.180,-2 Guests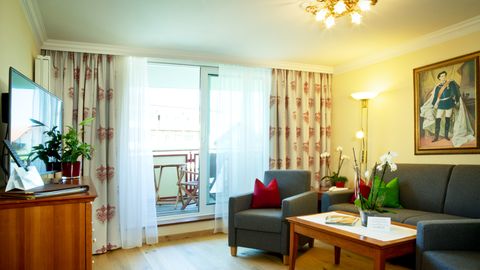 Therme Junior Suite
Room size: 40 m2
06.12.2023 - 08.12.2023
(2 nights)
€ 792,-2 Guests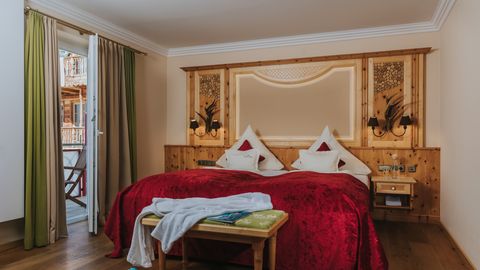 Linde Organic Junior Suite
Room size: 43 m2
06.12.2023 - 08.12.2023
(2 nights)
€ 848,-2 Guests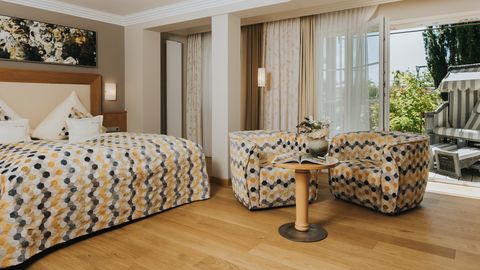 Villa Sophia Junior Suite
Room size: 34 m2
06.12.2023 - 07.12.2023
(1 night)
€ 406,-2 Guests
17.12.2023 - 19.12.2023
(2 nights)
€ 812,-2 Guests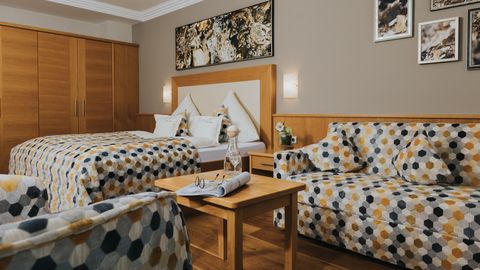 Villa Sophia Comfort Suite
Room size: 47 m2
06.12.2023 - 08.12.2023
(2 nights)
€ 848,-2 Guests
10.12.2023 - 11.12.2023
(1 night)
€ 424,-2 Guests
14.12.2023 - 16.12.2023
(2 nights)
€ 878,-2 Guests
Linde Organic Maxi-Suite
Room size: 58 m2
06.12.2023 - 08.12.2023
(2 nights)
€ 1.028,-2 Guests
Villa Sophia Maxi Suite
Room size: 55 m2
06.12.2023 - 08.12.2023
(2 nights)
€ 1.028,-2 Guests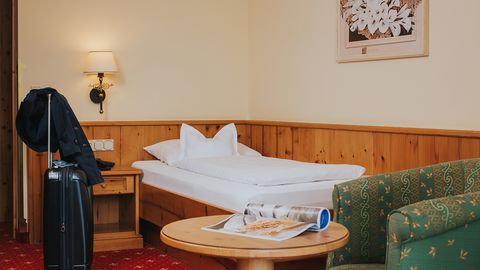 Wappen single room north
Room size: 18 m2
06.12.2023 - 08.12.2023
(2 nights)
€ 356,-1 Guest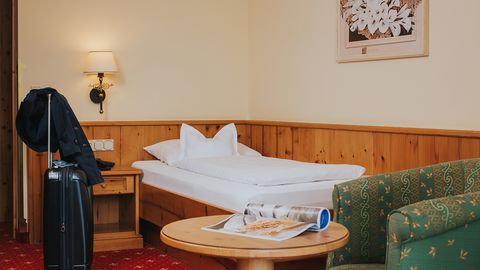 Wappen single room south
Room size: 18 m2
06.12.2023 - 08.12.2023
(2 nights)
€ 356,-1 Guest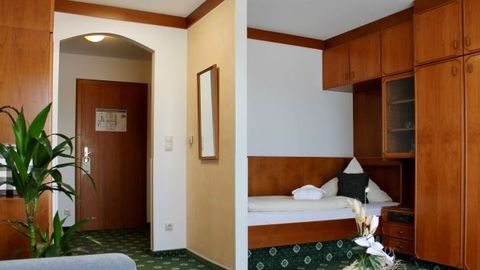 Single room (3* level)
Room size: 30 m2
06.12.2023 - 08.12.2023
(2 nights)
€ 254,-1 Guest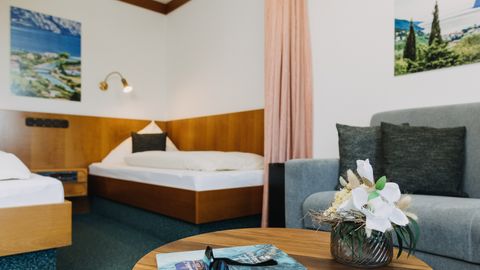 Haus Anger double room (at 3* level)
Room size: 34 m2
06.12.2023 - 08.12.2023
(2 nights)
€ 488,-2 Guests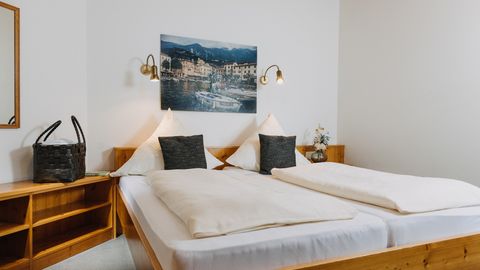 Double room comfort (at 3* level)
Room size: 40 m2
06.12.2023 - 08.12.2023
(2 nights)
€ 508,-2 Guests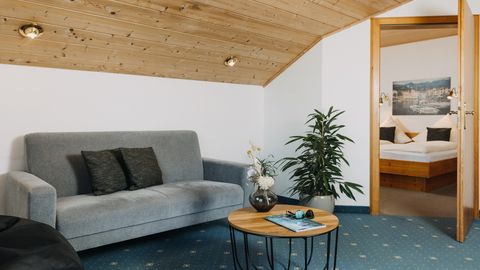 Haus Anger double room comfort attic (at 3* level)
Room size: 40 m2
06.12.2023 - 08.12.2023
(2 nights)
€ 508,-2 Guests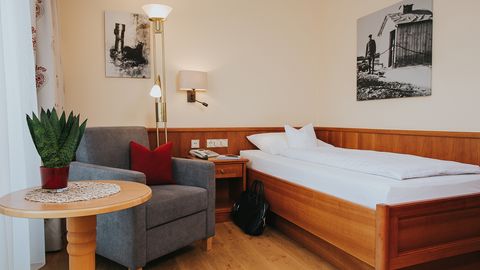 Therme single room
Room size: 18 m2
08.12.2023 - 09.12.2023
(1 night)
€ 193,-1 Guest
11.12.2023 - 13.12.2023
(2 nights)
€ 356,-1 Guest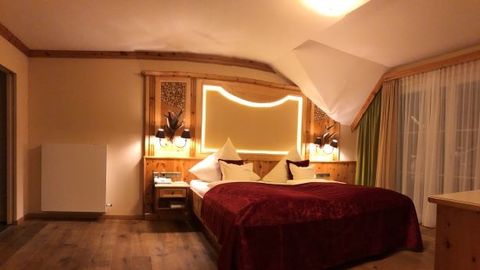 Linde Organic Hof Suite
Room size: 68 m2
10.12.2023 - 12.12.2023
(2 nights)
€ 1.072,-2 Guests